Staying pure during engagement can be a challenge. Trust us–we understand this from both knowing engaged couples struggling with purity and from our own experience. After the question's been popped and the ring's been placed on her finger, you'd feel closer than ever, and it's not uncommon to feel like it's fine to breach physical boundaries and have sex. "We're getting married soon anyway," most would say.
The thing though is that there is no "almost" in marriage. Until you are actually wed and have entered into a marriage covenant with your partner–then you don't have business acting as if you have rights to each other's bodies. Read the rest of the post for advice on dealing with temptation during engagement.
Why Staying Pure During Engagement is Important
Reason #1
It's important to stay pure during engagement because discernment does not stop the moment that the marriage proposal is done. As with having sex during the dating relationship, going beyond established physical boundaries during engagement may cloud your judgment. Remember: Temptation during engagement is something to address! In this beautiful season of being engaged, you should be preparing for life-partnership practically, assessing where adjustments need to be made, and knowing each other even more deeply.
We've heard of stories of people breaking off the engagement weeks before the wedding–and nobody saw it coming! It can happen to anyone–especially if you discover irreconcilable differences during counselling sessions. If you've already started having sex, you can either (1) be blinded from the prospective relational issues by the physical pleasure you are both getting, or (2) feel like you have "no choice" but to push through with the marriage because you've already done the deed and 'missed' staying pure during your engagement.
Reason #2
Self-control, sacrificial love, and spiritual leadership are shown in staying pure during engagement. And this is very important because these things are must-haves when you get married!
Self-control and sacrificial love – Are you & your partner able to restrain for a greater purpose? Remember that in marriage, there's a lot of meeting halfway and "'losing". You may want to be with someone who can say no to his desires if it's for your good as a couple. Trust us, this matters in the small things like picking a TV show to watch, or even in the big ones like resisting temptation.
Spiritual leadership – A man who can lead you towards doing what is pleasing to God (instead of being in rebellion towards Him) EVEN as you stay pure during engagement is one for keeps. Yes, a man's leadership can be shown in how he deals with temptation during engagement. (And in turn, a woman who doesn't tempt a guy into sin, but leads him to the right path is the same.)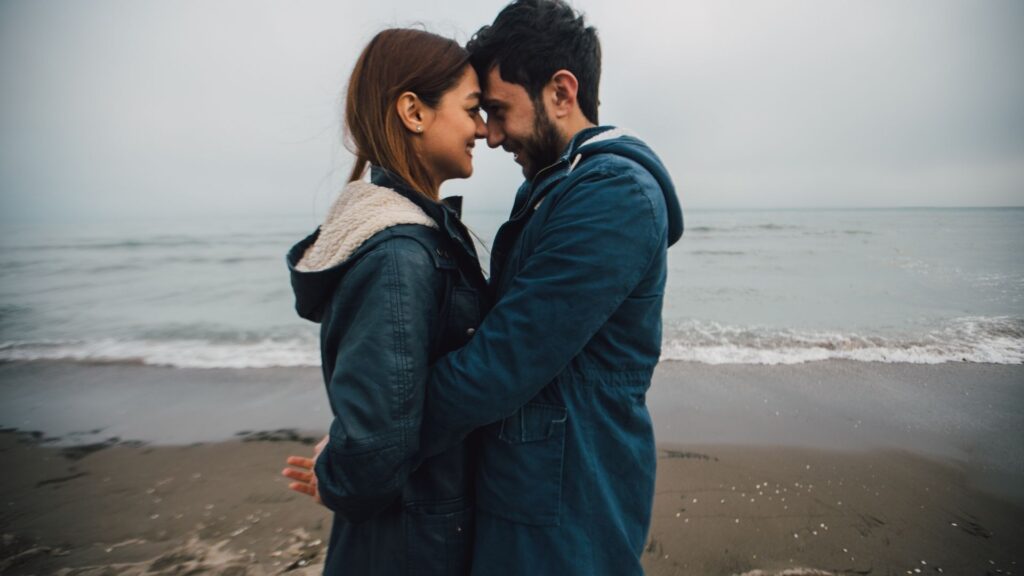 Reason #3
Staying pure during engagement is a way to honor and obey God. While His love for you is not dependent on your obedience, He wants what is best for you–not just in your own terms but His. If you have declared Jesus as Lord and Savior in your life, then you have been made RIGHT in God's sight–live out that position & status as you stay pure during engagement. You may be among some engaged couples struggling with purity, but you are already right with God in the spirit man!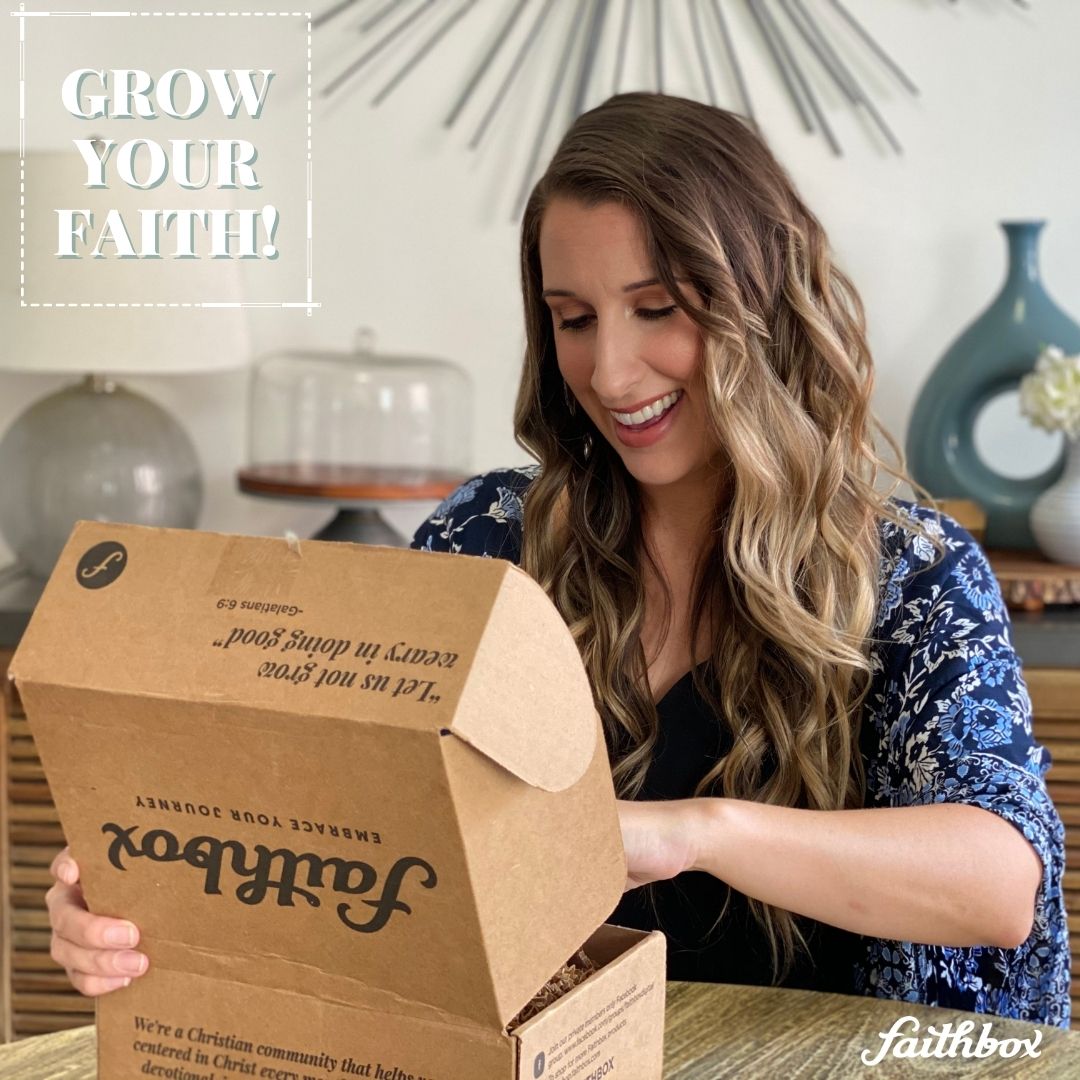 Tips for Staying Pure During Engagement
Tip #1: Don't spend too much time alone and in private.
It's exciting to start preparing for your wedding and even for your future home–but make sure that you don't spend too much time with just the two of you and in private. Trust us, avoiding opportunities to give in to temptation during engagement is so much better than going in the lion's den and just hoping that you can escape.
Some practical things we did to help us during our engagement are the following:
Meeting in coffee shops to discuss wedding plans instead of homes and private rooms; and if we were ever at home, we always had someone with us
Avoiding being alone inside a GrabCar/taxi — so we commuted instead
Inviting other people to our wedding-related trips (e.g. we had a couple-friend join us as we were souvenir hunting because it was in a far away place, etc)
Avoiding dark corners and private spaces (continuing from what we did during our dating season)
Avoiding seeing each other too often–meaning, if we didn't need to meet up, we didn't do so (also, this was continuing from what we did during our dating season)
Tip #2: Avoid talking about your honeymoon.
If you're like us who never travelled alone together during our dating season, it can get REALLY exciting to plan for a honeymoon. Again, trust us on this one. This was such a struggle for me because I was really looking forward to visiting Bali again–this time with a husband, instead of my friends. I even sent my then-fiance some links of places we can stay in.
Thankfully, I remembered the advice from one of my newly-married friends when we were chatting before her wedding. She mentioned that they were avoiding talks of the honeymoon to help with staying pure during the engagement. They left it up to the guy to take care of the honeymoon plans, while she was in-charge with wedding preps. Let me tell you–it was VERY WISE ADVICE that I'm glad to have indirectly received. It truly helped me when dealing with temptation during engagement.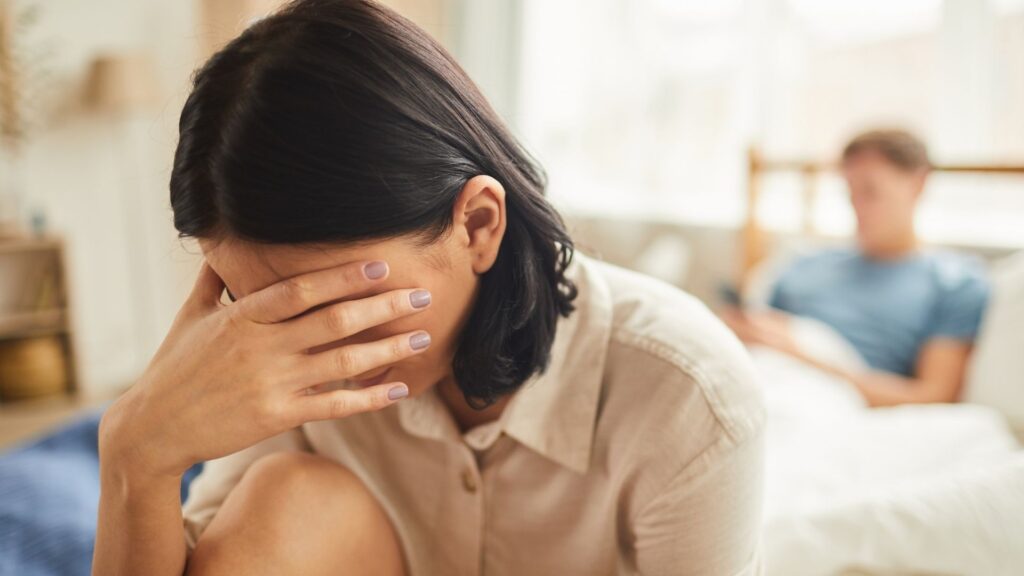 Tip #3: Seek accountability
The night when we got engaged, my mom texted me and my then-fiance a long text congratulating us for the milestone and also reminding us about staying pure during our engagement. We also know that we had friends who were reminding us not to cross the bridge, and pastors who were praying for us and were available to talk when we needed help.
An important tip for engaged couples struggling with purity: DON'T ATTEMPT TO DEAL WITH IT ALONE.
Temptation loves the "couple bubble". The more that you seclude yourself from the community and from accountability partners, the more that you'd be likely to listen to the cravings of the flesh. Ask for help. Ask for prayers. Have trustworthy people you can be honest with, and who will help steer you towards the right direction.
Tip #4: Rely not on your own strength, but on the Lord.
We don't claim to be all-perfect, as we had bumps along the road–but we thank God for preserving us until our wedding night. It was NOT AT ALL because we were strong and had "willpower". Trust me, if it were up to JUST US, we'd probably fail at staying pure during engagement.

Like everything else in life, this is something that requires reliance on the Lord. It is only through His grace at work in you both that you can withstand temptation during engagement (from the world, the enemy, and your flesh). Move from your "I can do it" / "We can do it" mentality to a "God can help me through this" / "I am already the righteousness of God in Christ" mindset. It's the only path towards truly succeeding in staying pure during engagement.
After all, we can't really be pure apart from what Jesus did on the cross that paid for all our sins and washed them all away 🙂
What To Do If You've "Failed" to Stay Pure During Engagement
If you've already stumbled and fell in to temptation during engagement (especially in this aspect of sexual purity), then pick up yourself and run to the Lord's arms and be reminded of who you are. Don't be ridden by guilt or shame or condemnation. Come to God with a humble heart, and live out your status according to God–which is that YOU'VE BEEN SET FREE, and YOU ARE VICTORIOUS OVER ALL THESE TEMPTATIONS.
Accept the consequences for your actions, and seek to get accountability & help ASAP. Follow the tips above too! The more that you keep this secret, the more that it's tempting to just go back and do it again since you've "done it anyway". Shed light onto the darkness to let it lose its grip.
PIN THESE ON YOUR PINTEREST BOARDS!
If you liked this blog post, sign-up via our mailing list to get notified about new posts!